Amazonia Mini Experience 4 Days / 3 Nights
 Total Land cost for 4 days / 3 nights: USD $895.00 per person
 (Shorter or longer trips available)
Includes all costs in Amazon
All land and water transfers

Lodging

Buffet meals

Guided Excursions

Excursions customized to your liking

Gear such as jungle boots

Unlimited pure water

Free Wi-Fi

All fees and taxes, such as: entrance fees, conservation fees, port taxes, etc.
Optional expenses only: soda, beer and alcoholic drinks, souvenirs, tips, and laundry.
Day 1 – Arrive to Iquitos, Peru
Important: You must arrive to Iquitos before mid-day (1:30 pm) on this day.
Airport or hotel pickup – If flying into Iquitos Airport upon arrival pick up your luggage (there are carts to use for free if you like) and walk through the only door to exit of the airport. Our staff will be waiting for you just outside with our uniforms and a sign of our logo. Once you are outside our staff will help you with your bags and take you straight to your transportation. Note: please do not let others (besides our staff) handle your baggage unless you will be paying them. If hotel, please let us know where to pick you up. For your convenience, we have a great B&B in Iquitos city.
Speedboat transfer (note–is 4 hours) up the Amazon River, then the Tahuayo tributary to our lodge.
Evening excursion of your choice
L, D
Days 2-3 at the Tahuayo Lodge
Amazonia's main lodge on the Tahuayo River is not a resort, nor a hotel, but a rustic lodge, comfortable for adventurous travelers. Cabins are private, and all have private bathrooms. Explore from the lodge with your private guide in and around the Tahuayo Reserve. We offer fully customizable itineraries and excursions day and night. To get you started, here is a list of some of our more popular activities:
1. The Canopy Experience–Hike or canoe (depending on the season) through Igapo forest to reach our canopy zipline complex.
2. Igapo/varzea Forest Exploration– Explore a unique forest with alternating acidic water flooding (from the upper Tahuayo River) with alkaline water flooding (from the nearby Ucayali) with your guide in search of wildlife. Go by foot or canoe while searching for beautiful birds, primates such as pygmy marmosets, night monkeys and howler monkeys, and other wildlife.
3. Tahuayo River Exploration – Go by boat with your private guide to explore the Tahuayo River. Here you can spot colorful birds (macaws, tanagers, hawks) sloths, neotropical river otters and monkeys along the riverbank.
4. Cultural Visit– take a short boat ride over to the nearby village of El Chino, this is an experience to see how people live in one of the most remote places on the planet. Visit the school or clinic that we have constructed for the communities. All adults in the communities have been vaccinated.
5. Tahuampa (flooded forest) Excursion – Canoe in and around permanently flooded forest with a vast diversity of wildlife. Search for the spectacular hoatzin (one of the world's most interesting and unique birds), black caiman, horned screamers, wattled jacana, giant fishing spiders, giant ficus fig trees and much more.
6. Piranha Fishing – Head by boat early in the morning or late afternoon to fish for the infamous Amazonian piranha.
7. Terra firme Excursion – For this full-day excursion, you willride a motorboat up the Rio Blanco to visit terra firme ecosystem. Hike through the dense forest searching for beautiful little poison dart frogs, harlequin toads, marmosets, leaf cutter ants and more.
8. Cocha ecosystems – Explore oxbow lakes in search or pink dolphins, wading birds, ospreys, squirrel monkeys and more. Swimming is possible in some lakes.
9. Night Excursions – if you are still feeling adventurous into the night we offer a variety of night excursions.
Go for a night hike or canoe ride to search for scorpions, tarantulas, snakes and other nocturnal wildlife.

Explore by boat on the Tahuayo or Blanco river; here you can search for caimans, snakes, and frogs.

Test your jungle skills and try fishing like the locals do, with a spear and a headlamp. (best during the dry season)

If you are in the mood to relax, sometimes it is nice to ride down the Tahuayo River and find a spot to enjoy the constellations while you listen to the jungle sounds all around you. Have you ever seen the night sky with NO light pollution?
See the full list of excursions on our website.
Anything else you want to see or do? Just ask. Your trip is fully customizable.
Day 4 – Return to Iquitos
Boat ride back to Iquitos
Transfer to airport or hotel
End of the Trip.
__________________________________________________________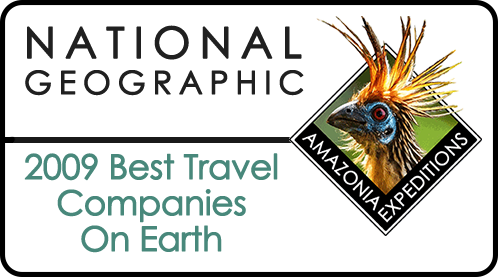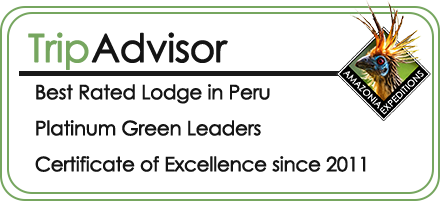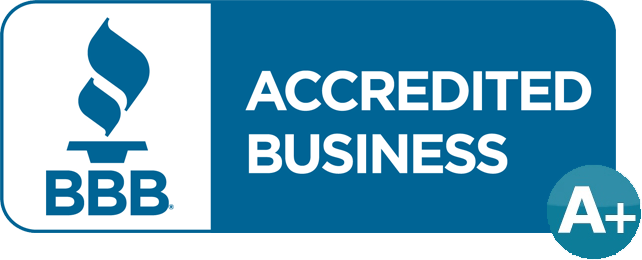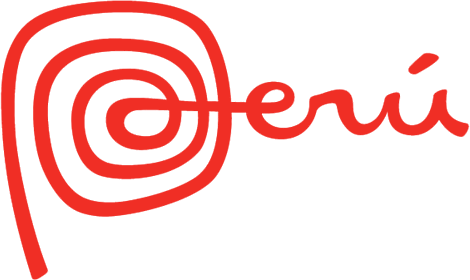 Erika
Our time in the jungle was an absolute highlight on our trip to Peru! Truly amazing! …Again, we had the most wonderful time. Almost more than words can say. The jungle and the Tahuayo Lodge hold very special places in our hearts and CAN NOT WAIT to return. Thank you again for offering such an amazing trip.
Renee
Our trip was INCREDIBLE. The lodge was great, the food was amazing, and the staff were all so friendly. We loved our stays at the B&B, the main lodge, and the ARC.
Tia & Paula
It was incredible and a trip of a lifetime Paul! My sister Paula and I had an amazing time and loved everything — your facilities and staff are top notch and I want to come back with my husband and daughters!!