Travel Bucket List by Paul Beaver
About the author: About the author: Paul Beaver, Ph.D. is the founder of Amazonia Expeditions ecotourism company. In 1981 Paul started the Amazon Rainforest's first commercial adventure camping company, Amazonia Expeditions. Amazonia Expeditions now operates specialty travel excursions in wilderness and wildlife reserves throughout South America, as well as in Africa and Asia, but the primary focus remains the Amazon forest of the Tahuayo River basin where two ecotourism lodges owned by Amazonia Expeditions operate. The lodges have won the highest award, presented personally by the President of Peru, for social and environmental responsibility.
It's important for a person to have a "bucket list" or some set of goals to accomplish in their lifetime. For myself, in addition to wanting to contribute something of humanitarian and conservation value, I wanted to see the greatest wonders of the Earth. Following is my list of the top ten experiences that travel has offered me. I hope that you are inspired to experience some of these wonderful places, and support local ecotourism/conservation efforts.
1. Amazon Rainforest
If you love life, this is the place on our planet where life is most abundant and diverse. In the Amazon forest, you are just immersed in an ocean of living organisms. I've spent years here and still, every day can bring new and wondrous encounters with living things. I even had to write a book about my encounters before I started to forget about some things that I had experienced. https://amzn.to/3xIhTr5
2. Great Migration
The great migration of East Africa involves the movement of about 2 million animals, in an annual clockwise route. I've witnessed many parts of the migration, in the hills of the western Serengeti, the wetlands of Grumeti, Crossing the Mara River in Kenya, and down through the Ngorongoro Conservation range. But the best of all is when the great migrating herd enters the vast, flat, central plain of the Serengeti in March. The joy of looking around and seeing tens of thousands of animals surrounding you is indescribable. 
3. Tracking Gorillas
Encountering these powerful, yet gentle, close relatives of humans is a transcendent experience. My experience took place in the Bwindi Impenetrable Forest along the border of Uganda/Congo. One adult male gorilla (nondominant-not silverback) was very curious about me. Being so closely related to humans I could tell that he was curious, not threatening, so I stood my ground as he approached. He touched my leg, but so gently I could barely feel it, then ambled past.
4. Hiking the Himalayas
The most satisfying of my Himalayan treks was in the Khumbu, trekking to the base camp of Everest. High footbridges over the canyons of the Dudh Koshi River, colorful Sherpa Villages populated by the kindest people I've ever met, fascinating evening services in Tengboche Buddhist monastery, spectacular mountain scenery, and at the end is the tallest point of our planet.
5. Snorkeling in the Galapagos
The Galapagos Islands are a Mecca for biologists; you simply must go in your lifetime. Seeing the courtship dances of the Blue-footed Boobys, seeing the Magnificent Frigatebirds inflate their giant red gular sacs, and walking amongst giant tortoises is great, but the best of all is snorkeling in the crystal clear ocean lagoons. It is here you will encounter penguins, sea turtles, marine iguanas, and playful sea lions—who just love to see the startled reactions of us humans when they swim up to your snorkel and show a mouthful of very sharp teeth.
6. Elephants of Botswana
It is during June that the great migration of elephants enters the wetlands of northern Botswana. The largest of terrestrial mammals just love water and to witness these intelligent, highly social animals joyfully playing in the marshes is beyond delightful. Birds, reptiles and other mammals are also in abundance.
7. Exploring the Eyebrow of the Jungle
From 1995-2001 I did several explorations with archaeologist Dr. Peter Lerche in the cloud forests of Peru. Overlooking the Amazon basin, the region is called the "eyebrow of the jungle" by local people. Trekking into unexplored wilderness, discovering ruins, waterfalls and even caches of mummies was an unforgettable experience. Also, one that I barely survived on more than one occasion.
8. Volcanic Power
I had seen several eruptions in Hawaii and in Costa Rica, from a very safe distance but it was in Guatemala that I had an up close experience with a volcano. Hiking with a local guide up the Pacaya Volcano, past signs warning that you will die if hiking any further, we reached the summit and came with 3-4 meters of a large cascading fall of lava. Enough heat that it burned my face. We finally left after the crater blew some lava bombs over our heads.
9. Patagonia
The most scenic mountains in the world are found in Patagonia, especially on the Chilean side. Hiking in the near-constant wind—which causes birds to fly backwards and trees to grow sideways—one can enjoy not only the scenery but foxes, guanacos, black swans, flamingoes and massive colonies of penguins. In a remote land where people have never hunted, the wildlife is unafraid and approachable.
10. Colorado Plateau
The most colorful and geologically interesting formations in the world are found in the contiguous US states of Colorado/Arizona/Utah/New Mexico/Nevada/Wyoming. You can do great day hikes and or extended explorations while camping; my best extended camping experience was in Escalante Staircase (Utah). Also fun is to go out with paleontologists on a dinosaur dig. I once helped to excavate a Stegosaurus in western Colorado.
That's my top ten; in the second ten I could include the waterfalls of Iguassu and Victoria Falls, watching lion kills in South Africa, elephants in front of Kilimanjaro in the Amboseli Reserve, tiger reserves in India, watching Humpback Whales breech in Cape Cod, the Inca Trail and other hikes in Peru's Andes, etc. That would still leave out many other possible adventures on our planet that I have not experienced, that friends have described to me as amazing, such as seeing Komodo Dragons in the wild, Japanese Snow Monkeys, Panda reserves, the Great Barrier Reef, kangaroos in the outback and snorkeling southeast Asian reefs.
Do you have your own bucket list? Let us know in the comment section below.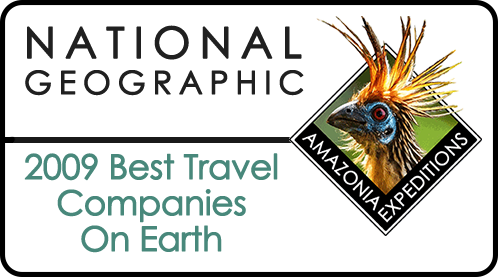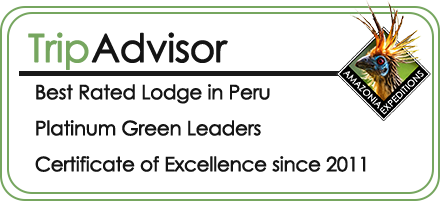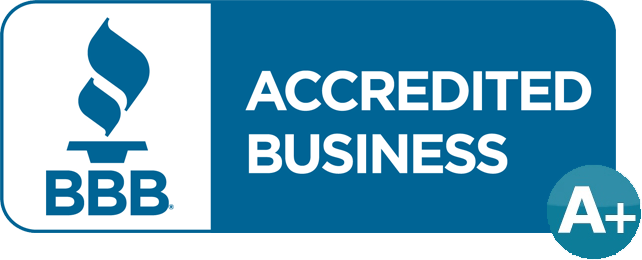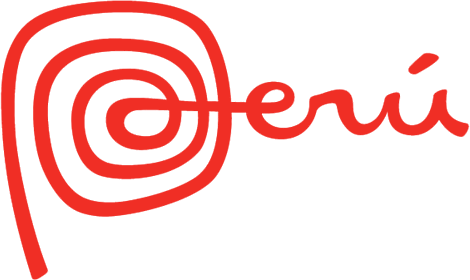 Erika
Our time in the jungle was an absolute highlight on our trip to Peru! Truly amazing! …Again, we had the most wonderful time. Almost more than words can say. The jungle and the Tahuayo Lodge hold very special places in our hearts and CAN NOT WAIT to return. Thank you again for offering such an amazing trip.
Renee
Our trip was INCREDIBLE. The lodge was great, the food was amazing, and the staff were all so friendly. We loved our stays at the B&B, the main lodge, and the ARC.
Tia & Paula
It was incredible and a trip of a lifetime Paul! My sister Paula and I had an amazing time and loved everything — your facilities and staff are top notch and I want to come back with my husband and daughters!!