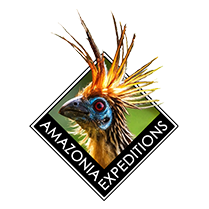 Peruvian Amazon Rainforest Tours
Since 1981, we have been delivering spectacular adventures into the rainforest of Peru as the region's leading ecotourism operator. Join us at our two award-winning lodges, the Amazonia Expeditions Tahuayo Lodge and Amazon Research Center Lodge to experience the most biodiverse region yet studied. Your highly trained private guide and customized itinerary will deliver an unforgettable experience.
Socially Responsible | Customized Adventures
Why Amazonia Expeditions is the Best Choice for your Adventure in the Amazon Rainforest…
Authentic Experience | Comfortable Amenities 
Amazonian Rainforest Lodges
Amazonia Expeditions prides itself on delivering an authentic experience in the Amazon Jungle while providing the best quality of service, food, and amenities possible in such a remote location. We also pride ourselves on fair/equal treatment of workers and our efforts to protect the environment around us. Choose from our two lodges below and learn more about our services.
The Main Lodge
Our Main Lodge is 4 hours from Iquitos up the Amazon River and has access to a wide range of excursions and cultural experiences. With a comfortable hammock room, electricity powered by solar panels, wi-fi on-site, and modern plumbing, you'll have a relaxing hub for all of your Amazonian adventures.
Learn More
The ARC Lodge
The Amazon Research Center Lodge, or ARC, is nestled in the heart of the ACRCTT reserve and is a serene environment to experience the biodiversity of the rainforest. With access to our trail grid, the largest of its kind in the Amazon, you'll have the best chance of spotting unique wildlife.
Learn More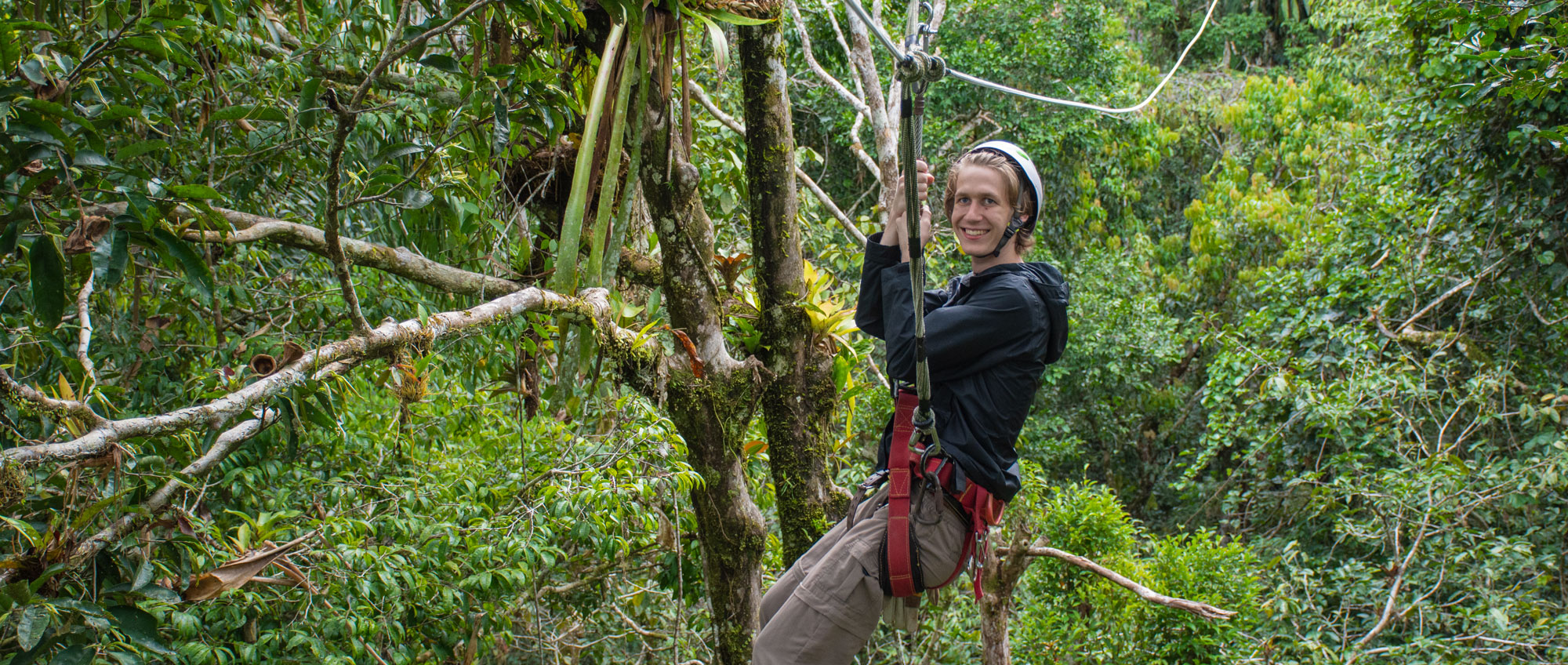 Exhilarating Canopy Flights
Canopy Zipline Experience
Enjoy a one-of-a-kind experience exploring high in the treetops. Located in the pristine forest near our Tahuayo Lodge, our zipline system is located entirely within the rainforest canopy. It is the only one of its kind in the Amazon. It is truly an amazing experience ascending into the treetops. Once at the top the adventure begins!
Breathtaking Biodiversity
Amazonia Expeditions has exclusive access to the Tamshiyacu-Tahuayo Reserve (ACRCTT), which provides you with the opportunity to experience an unmatched variety of wildlife in pristine wilderness.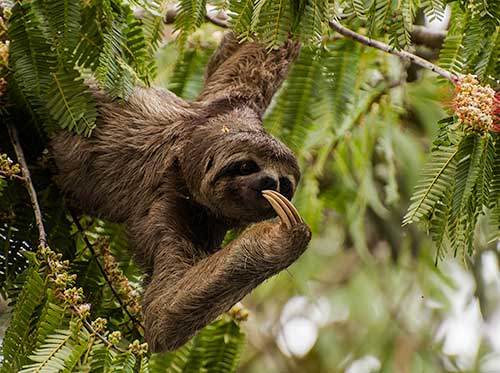 About Amazonia Expeditions
Although we focus on offering the best experience for tourists in the Amazon, our true mission is the preservation of the region around us. In order to protect the immense biodiversity contained within this area, our efforts are geared both towards the aid of indigenous and ecological communities.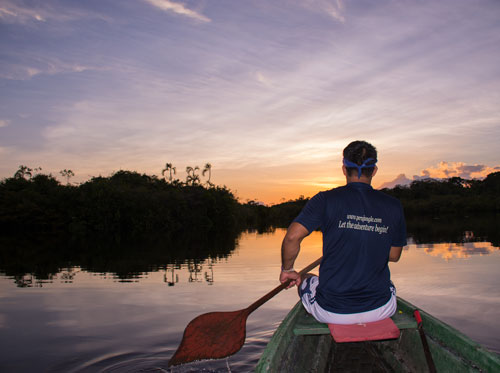 What Our Guests Are Saying
"Our time in the jungle was an absolute highlight on our trip to Peru! Truly amazing! …Again, we had the most wonderful time. Almost more than words can say. The jungle and the Tahuayo Lodge hold very special places in our hearts and CAN NOT WAIT to return. Thank you again for offering such an amazing trip."
"
I saw tons of wildlife and it was fantastic being able to customize my experience with my private guide. A big thanks for all the work you do to benefit the community and the rainforest and for being an ethical tour company that doesn't allow tourists to fondle captive wildlife.

"
"All the staff were so friendly and helpful. We appreciated that the staff is well paid with full social benefits (health, retirement, paid vacation)"
"
Our trip was INCREDIBLE. The lodge was great, the food was amazing, and the staff were all so friendly. We loved our stays at the B&B, the main lodge, and the ARC.

"