Vista Amazonica
For our guests' convenience, we also offer our bed & breakfast service in Iquitos city. If you have the time, it is a great place to stay for a few days before or after your visit to our lodges. These rooms fill up fast so please let us know well in advance if you wish to add a stay at "Vista Amazonica" to enhance your trip!
A great addition to our main office and port complex, the rooms here are exclusively offered to our jungle guests, so you will not find much information about it online except on our website. It is located right on the riverbank and is only a few minutes away from the main plaza (tourist district) by motor taxi. Included in the price of all rooms is: an airport meet and greet and transfer in and/or transfer out on the last day, air conditioning, private bath with hot water, standard cable, wi-fi, hot breakfast, and all taxes and fees.
Room #1 – King bed with balcony and waterfront view. Private bath with jacuzzi.
USD $90 per night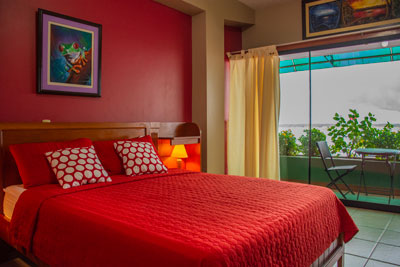 Room #2 – Queen bed with balcony and waterfront view. Private bath with jacuzzi.
USD $90 per night
Room #4 – Three twin beds. Private bath with shower.
USD $70 per night
Room #5 or #6 – Two twin beds Private bath with shower.
USD $60 per night
The city of Iquitos includes some very interesting sites to visit before and/or after your trip. These are some of the options you can book directly through us. Please let us know in advance if you are interested in any of these tours.
CREA – Amazon Rescue Center (formerly Manatee Center) $35 per person (2 or more) ($60 single)
CREA's mission is the saving, rescue, rehabilitation, and release of aquatic mammals and other wildlife. Learn more about CREA's efforts in the region and get a chance to meet the elusive Amazonian manatee, in addition to other rescued animals.
Pilpintuwasi Butterfly Farm and Animal Orphanage $55 per person (2 or more) ($75 single)
Located 20 minutes outside of Iquitos this is another popular destination where you can learn and see the complete lifecycle and impressive development of butterflies. Pilpintuwasi also manages an animal orphanage for animals which have been rescued after falling victim to the exotic pet trade.
Monkey Island $55 per person (2 or more) ($85 single)
Petting zoo and animal sanctuary. Get up close and personal and get your picture taken with monkeys, sloths and other exotic animals!
Modelo Street Market $15 per person
Take a guided tour through the vibrant and colorful Modelo street market. Located just across the street from our Iquitos office. (Best time to visit is early in the morning).
Iquitos City Tour
Our office can schedule and help you plan a guided city tour for $10 an hour (plus transportation extra) and see the highlights of Iquitos city. Known in the time of the rubber boom as the Pearl of the Amazon.
Click the Map for the Google Maps location of our Iquitos B&B or select the button below.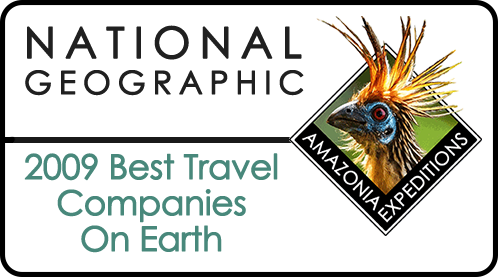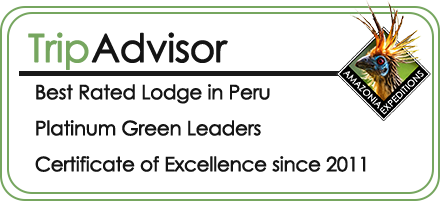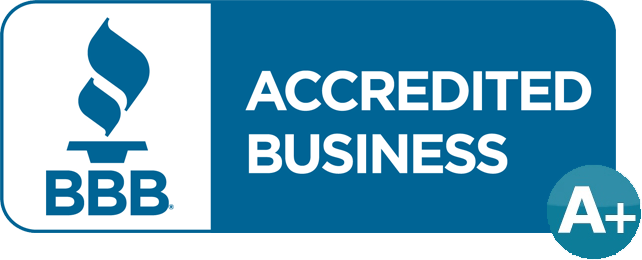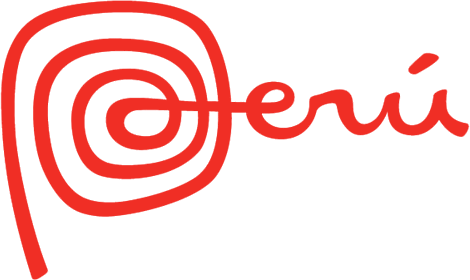 Erika
Our time in the jungle was an absolute highlight on our trip to Peru! Truly amazing! …Again, we had the most wonderful time. Almost more than words can say. The jungle and the Tahuayo Lodge hold very special places in our hearts and CAN NOT WAIT to return. Thank you again for offering such an amazing trip.
Renee
Our trip was INCREDIBLE. The lodge was great, the food was amazing, and the staff were all so friendly. We loved our stays at the B&B, the main lodge, and the ARC.
Tia & Paula
It was incredible and a trip of a lifetime Paul! My sister Paula and I had an amazing time and loved everything — your facilities and staff are top notch and I want to come back with my husband and daughters!!