Booking Terms and Conditions for Amazonia Expeditions Tahuayo Lodge & Amazon Research Center Lodge
Booking with Amazonia Expeditions
Deposit: a USD $100.00 deposit per person is our standard booking deposit required to confirm your trip. This deposit will be subtracted from your final balance. Trip deposits can be paid using any major credit card. Deposit is refundable in accordance with our cancellation/refund policy seen below.
Travel with confidence
Amazonia Trip Postponement: Amazonia Expeditions offers one of the most generous postponement offers in the travel industry with the ability to reschedule your reservation to any future date, without limitation or penalty, subject only to availability.
Cancellation & Refunds:
30 days or less before trip start date: All cancellations are nonrefundable and only eligible for trip postponement (see above).
31 days or more before trip start date: All cancellations are 75% refundable or eligible for trip postponement (see above).
Responsibility:
Amazonia Expeditions does not assume responsibility for problems or losses arising from:
1. The operation of flights such as cancellations, delays, or lost luggage.
2. The cancellation of the trip due to illness, political unrest, natural disasters, or other acts of God out of our control as a tour operator.
Travel Insurance
Amazonia Expeditions strongly recommends that all our travelers purchase travel insurance for protection against problems with airlines or other problems such as illness or political or natural disasters beyond the control of the tour operator.
GUEST CODE OF CONDUCT
All guests are expected to abide by a code of conduct that shows respect to indigenous people, the environment, wildlife, staff, and fellow guests. Please note the bullet points below.
The staff of Amazonia Expeditions treats all guests with respect and kindness and management expects that guests will also treat all staff, native people, and fellow guests with appropriate respect and will not tolerate abusive behavior on the part of its guests.
Although raising one's voice, or yelling, may be considered the norm in some cultures, it can be perceived to be very rude by local standards. Raising one's voice in anger may result in your guide or other staff members feeling uncomfortable in your presence and may affect the overall quality of your trip. In Peru using vulgar, abusive language is a criminal misdemeanor. We reserve the right to remove you without a refund if you engage in abusive behavior.
It is part of our ethical mission not to handle or disturb wildlife in their natural setting. If you are looking for a selfie holding wildlife, then this is not the trip for you!
Soliciting drugs or sex or any other unethical demands from the staff or indigenous people will result in immediate removal from the property and criminal complaint.
Inappropriate behavior will result in the guest being directed to leave without refund or if deemed excessive, removal from the property and criminal complaint.
Traveler understands that wilderness travel has inherent risks and agrees to hold Amazonia Expeditions and all its employees harmless and free of liability for any harm, injury, illness, or death.
Traveler further agrees that any disputes arising from the trip must be resolved through binding arbitration handled by the Better Business Bureau of West Florida.
Final Agreement:
By booking with us, you agree to be bound by the terms of this agreement and any additional terms and conditions of any supplier that applies to your booking arrangements. The lead passenger assumes the responsibility of sharing these terms and conditions with each passenger in their group, including payment of all amounts when due. It is the responsibility of each passenger to read our terms and conditions in their entirety. In addition, we reserve the right to modify these Terms and Conditions. If there is any part of these terms and conditions that you do not agree with, please do not use our travel services." By submitting payment for this trip, I agree that I have read and understand the preceding terms and conditions.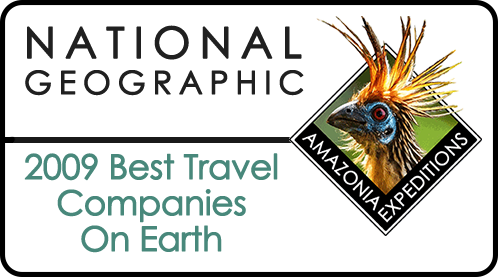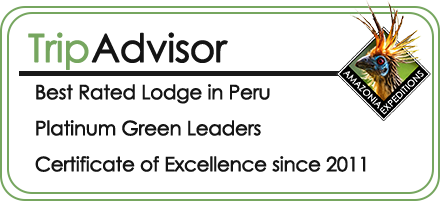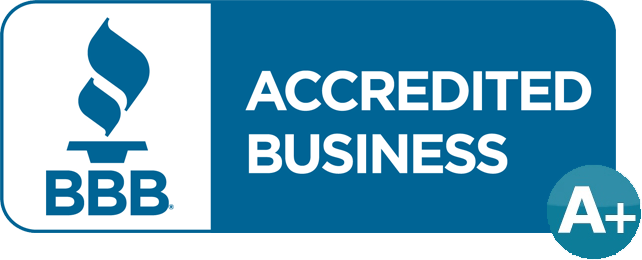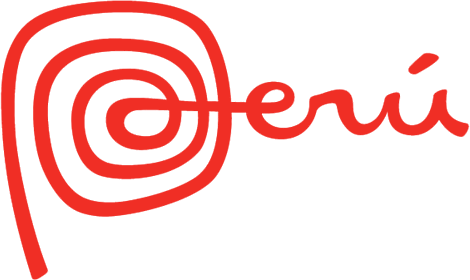 Erika
Our time in the jungle was an absolute highlight on our trip to Peru! Truly amazing! …Again, we had the most wonderful time. Almost more than words can say. The jungle and the Tahuayo Lodge hold very special places in our hearts and CAN NOT WAIT to return. Thank you again for offering such an amazing trip.
Renee
Our trip was INCREDIBLE. The lodge was great, the food was amazing, and the staff were all so friendly. We loved our stays at the B&B, the main lodge, and the ARC.
Tia & Paula
It was incredible and a trip of a lifetime Paul! My sister Paula and I had an amazing time and loved everything — your facilities and staff are top notch and I want to come back with my husband and daughters!!